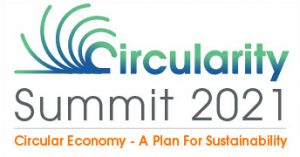 Combining the best sustainability initiatives to achieve perpetual economic development through the responsible recycling of our raw material resources and products engineered for renewal.
Overview: Vision and Purpose
The first Santa Barbara Circularity Summit will focus on disseminating the latest Circular Economy principles.
The goal is to discuss ways to support development of a local circular economy, raising public awareness and mobilizing policy makers toward climate change mitigation through using waste as a feedstock for new products and packaging.
The vision is to adopt a new model where continued economic development is no longer tied to natural resource dependency and the economic value of materials is not lost to disposal.
Local governments, organizations and individuals adopting Circular Economy principles can:
1. Help offset the need for continued natural resource extraction and reduce its negative impact such as pollution, environmental degradation, and greenhouse gas emissions.
2. Create local business and economic development opportunities through the application of Circular Economy best-practices.
3. Decrease reliance and use of landfill and its impacts including loss of land, destruction of arable soil, and negative health consequences for surrounding communities.
An additional objective of this event is to explore ways to show local companies and organizations how to profitably incorporate Circular Economy practices within their operational structure. This approach leverages the profit motive to move forward with necessary operational changes including reusable materials within their supply chains and packaging. Event speakers include case study presenters from companies already successfully incorporating Circular Economy principles within their organizations.
Summit Program
The educational program includes a broad spectrum of thinkers and doers in an environment that is both intellectual as well as experiential, including best practices and models already implemented within companies, organizations and cities.
It will include inspiring keynote speakers, interactive group discussions, deep dive workshops and partnership / networking opportunities. This will also be a unique occasion for professionals in the sustainability field.
Participants will take away ideas, innovations and related technology insights needed to leverage Circular Economy strategies within their own organizations and institutions.
Participant takeaways
By the end of the Summit, attendees will be able to:
• Identify practical actions and solutions that they can apply for a sustainable life, (individuals)
• Turn aspiration into profitable action to optimize resources Cradle to Cradle® for their organization, (companies, NGOs and non-profits)
• Propose policies to re-purpose waste and apply innovative incentives for a sustainable community, (city administrators)
• Apply new ways to profitably adapt Circular Economy systems for their business. (investors – innovators – start-ups)
Event's Environmental Impact
The Circularity Summit will also demonstrate by example how live events can reduce their carbon footprint and offer similar experiences to attendees, participants and volunteers.
Jacqueline Lopez
CEO, Spiritual Safari Media
1187 Coast Village Rd. Ste 1-193, Santa Barbara, CA 93108
jacqueline@spiritualsafarimedia.com | (805) 637-7828